Langfords works with numerous private clubs in the UK and around the world so we understand your requirements.
Typical types of work that we undertake include:
Supply of silver plated hollow-ware and cutlery for dining rooms
Refurbishment of all silver; ranging from high end antique silver pieces through to replating regularly used items.
Bespoke commissions including a wide range of trophies and centre-pieces
Source and supply any style of item; old antique pieces through to stunning modern handmade items.
Barware to include champagne buckets, cocktail shakers and punch bowls to be a focal point on any bar.
Contact us and we can visit to discuss your requirements.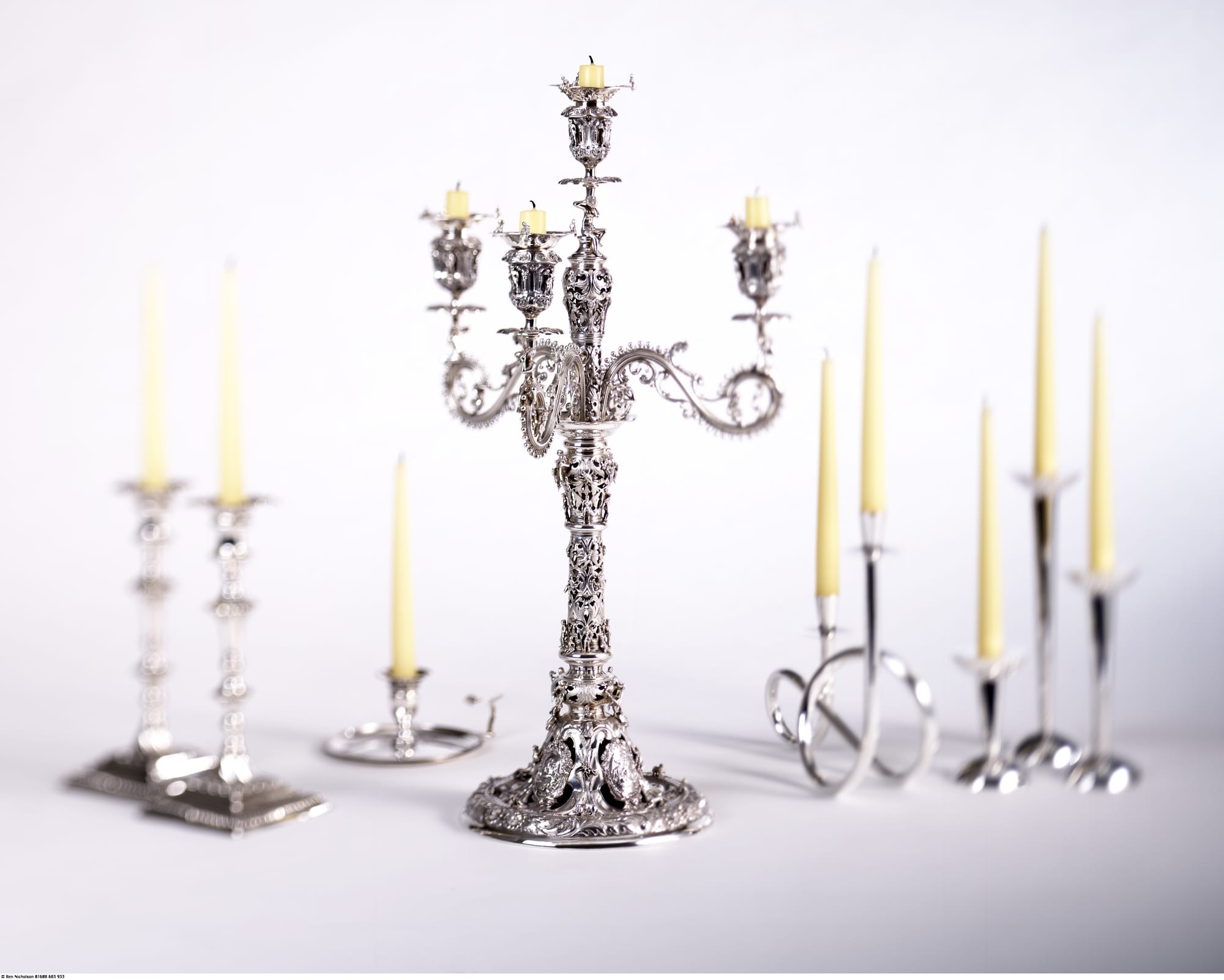 Selection of modern and antique candlesticks and candleabra