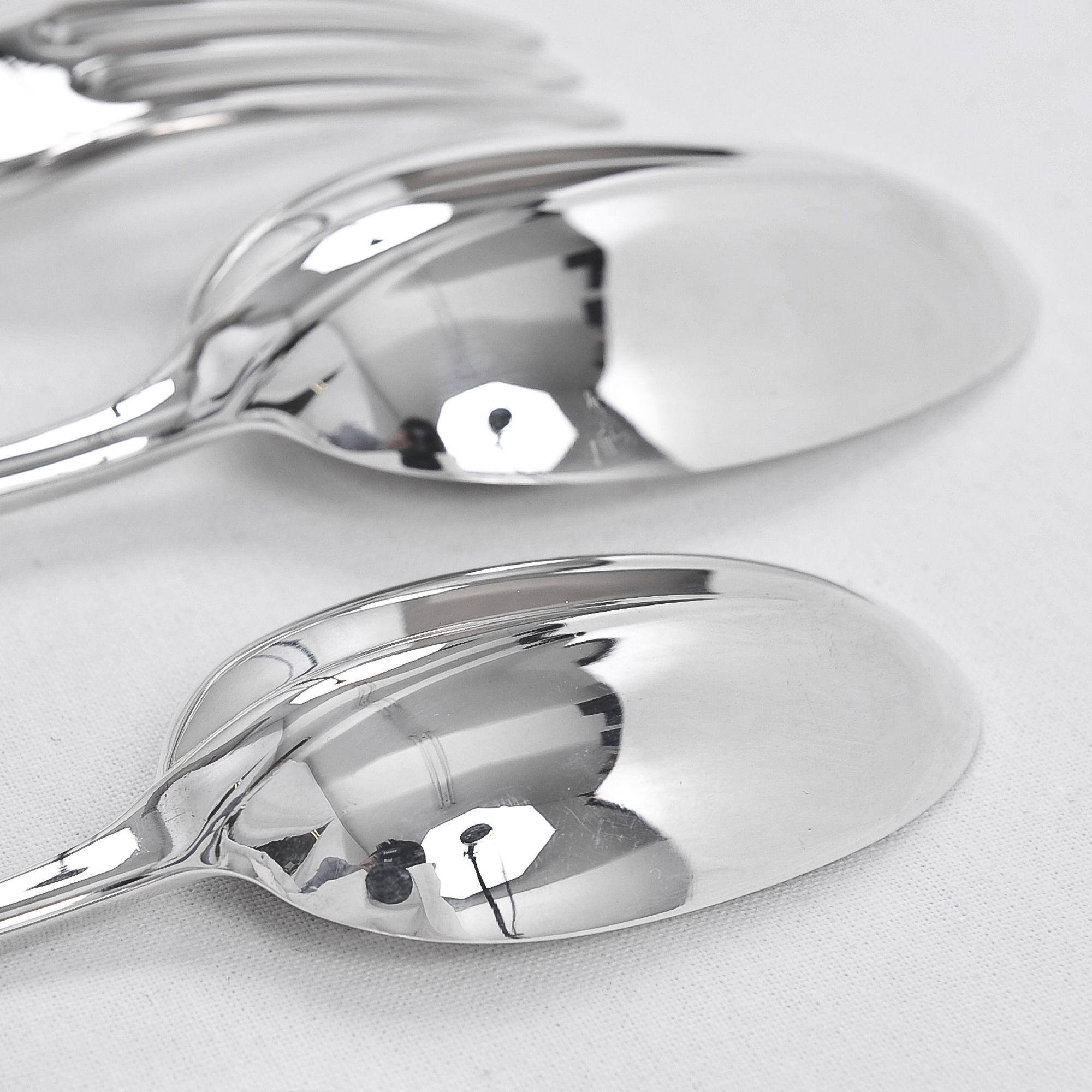 Langfords has a long tradition making and supplying sterling silver cutlery - antique, modern and bespoke styles.
For the commercial market, we focus on hardwearing silver plated cutlery which provides a stylish look at a sensible price.
Langfords offers probably the widest selection of antique and modern silver and silver-plated cutlery to suit all requirements.
To refurbish your cutlery we polish it back to the underlying metal to remove most or all surface scratches. Depending on the level of intended use, 10, 20 or 30 microns of silver is applied. The finished product will provide many years of use in regular service.