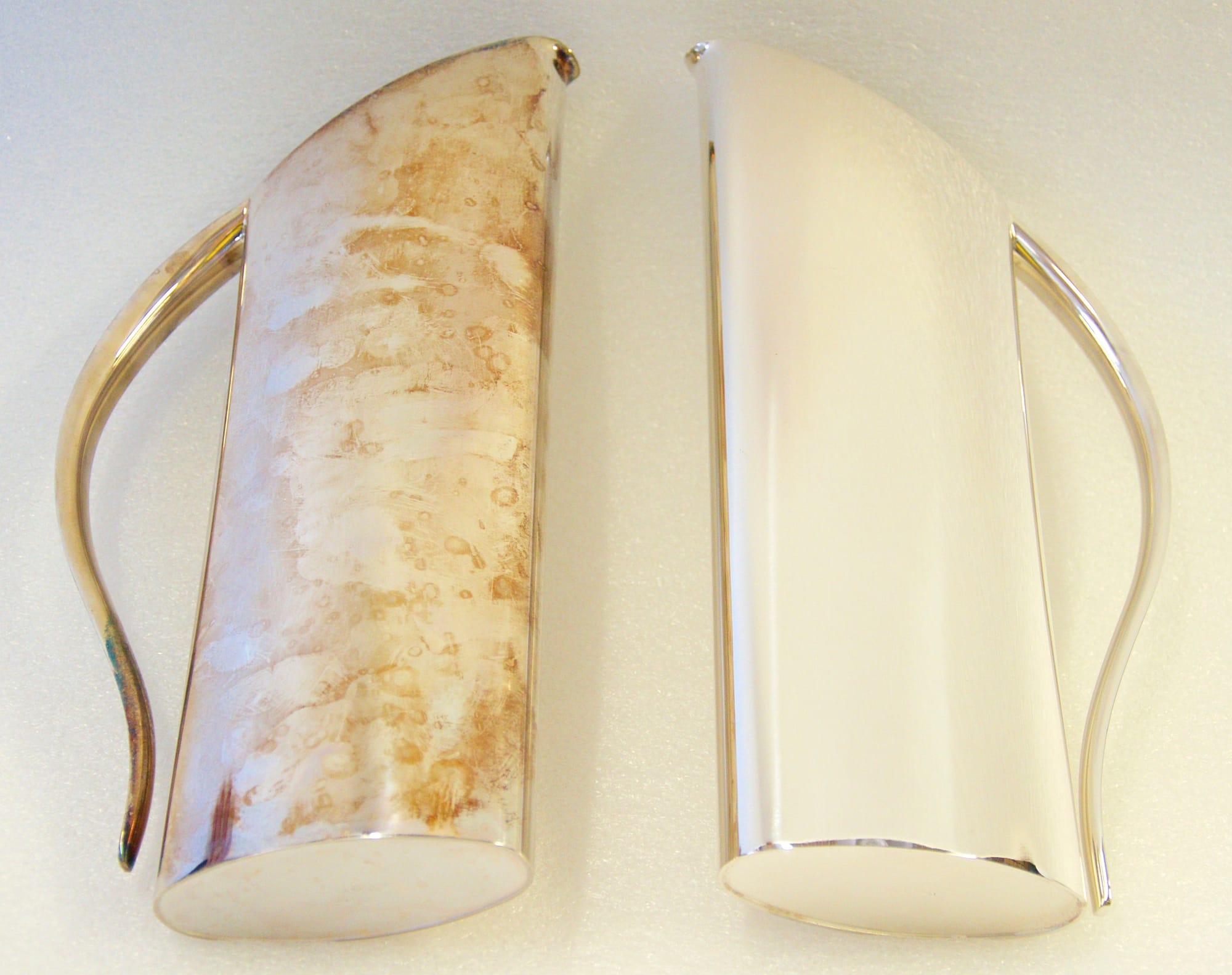 Protected jug (right) compared to naturally tarnishing jug over timeLangfords has the exclusive UK rights to a unique and internationally patented anti-tarnish treatment which uses nano-technology to protect silver, gold and palladium surfaces* from tarnishing and wear for many years.
Treatment Benefits
Items are prevented from tarnishing while protected with our treatment.
No need for traditional silver polishing.
Prolongs the life of gold, silver and silver-plated goods.
Safe, and complies with EU Food & Drink regulations.
Does not affect the taste or flavour of food or drink.
Antique silverware can be treated without damaging the patina or surface.
No more abrasive polishing means hallmarks and fine detail are protected.
Time-saving and therefore cost-saving.
No need for frequent replating of commercial silverware.
Removes the need to use silver dip which can be harmful to fine silverware.
Eliminates polluting chemicals therefore better for the environment.
Once treated, silver tableware that has been used can be washed as normal with washing-up liquid. Ornamental pieces not used for eating and drinking, will only need periodic cleaning with pure alcohol using a soft or microfibre cloth to keep dust, sulphurous agents or greasy finger marks at bay. Owing to its abrasive qualities, traditional silver polish or dip should not be used on treated silver as this will remove the nano-particle coating.
For more technical information ATT - Technical.pdf