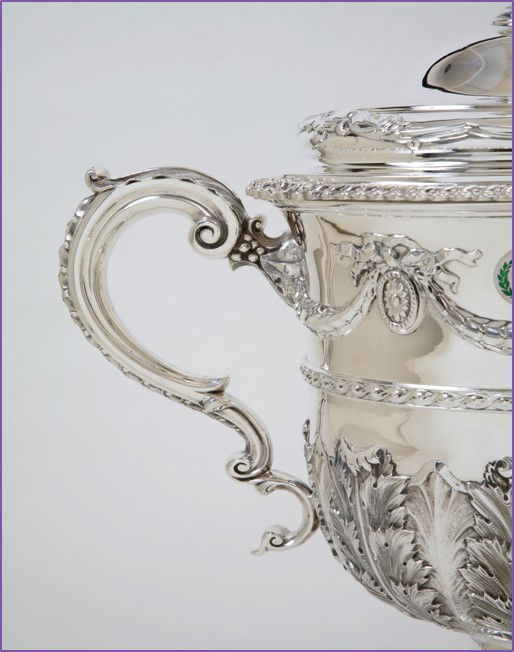 Langfords has a large selection of "off-the-peg" silver trophies and salvers, however, many clients prefer to create an entirely new and unique silver design.
During the past 70 years we have created some of the UK's most prestigious sports trophies and custom-made awards, underlining the mark of excellence and achievement of the givers and the recipients.
Smaller club trophies can be sourced or customised as required. Once we understand your budget we will provide a range of options to help your club decide on the best route.
Salvers can be engraved in a standard way, or alternatively we can have a classic image engraved to create something very personal and special
We have some examples of trophies within our bespoke section. Click here to view.
Royal Yacht Squadron
This 16" diameter dish was hand chased and engraved for the Royal Yacht Squadron's Yachting Committee Racing Award and was presented by Rear Commodore, John Grandy. The Royal Yacht Squadron is one of the most prestigious yacht club in the world. Its clubhouse is located in Cowes Castle on the Isle of Wight and this is depicted on the dish.